4 Important Facts About Japanese Toilets
Japan is known around the globe for its technological innovation and expertise. Even Japanese toilets and bathrooms are a testament to the country's scientific achievements! If you want to know more about the amazing features Japanese toilets offer and how to get one for your own home, this article is for you!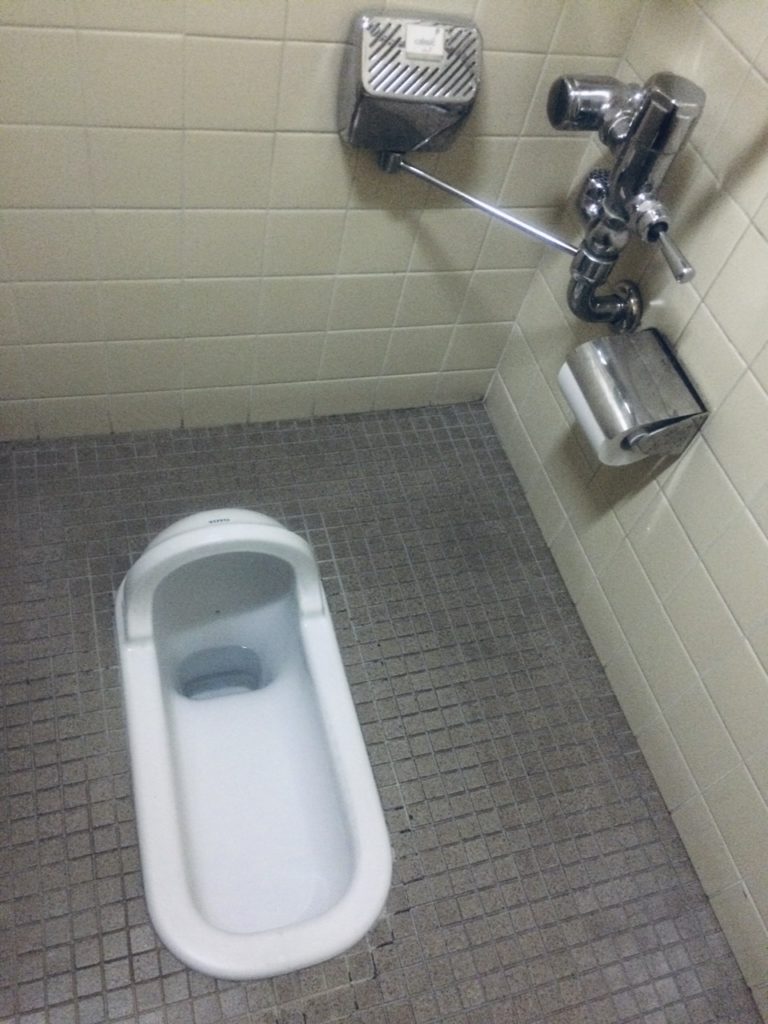 1. There are Two Kinds of "Japanese Toilet"
Toilets in Japan fall into two broad categories, traditional squat toilets or western style flush toilets. Traditional toilets, known as washiki toire, look like an oblong toilet bowl embedded in the floor. One end of the porcelain bowl is raised to create a "shield", and there's a drain in the bottom. Traditional Japanese style toilets are usually only found in older buildings or public restrooms.
Using a squat toilet may be unfamiliar to westerners, but it's a pretty straightforward process. Straddle the bowl and squat down, facing the raised portion. Once you're finished going to the bathroom, press the flush lever or foot pedal, or pull the flush handle. This releases a stream of water that will sweep the waste out of the trough-like bowl and down the drain.
Most Japanese homes and businesses have Western style toilets with a raised bowl that users sit down on. Many of these western style toilets offer high tech features like a heated seat, bidet washing, or the ability to play music. Often called "smart toilets", "super toilets" or "bidet toilets", these innovative units provide an ultra comfortable, convenient and hygienic cleansing experience. Because they originated in Japan, they're also sometimes referred to as "Japanese toilets" or "Japanese bidet toilets".
2. Japanese Toilets Offer an Insanely Deluxe Experience
Japanese bidet toilets offer a plethora of luxury features. The most important is the bidet function, which sprays your private areas with water to gently wash away waste after you finish going to the bathroom. All bidet toilets have a heated toilet seat and a built-in water heater for a deliciously warm cleanse. Most have a warm air dryer that blow dries your undercarriage for a truly hands-free toileting experience.
Most Japanese bidet toilets also allow users to adjust the water pressure and temperature, seat temperature, warm air dryer temperature and bidet nozzle position. Most come with a variety of high tech amenities that can include a built in night light, scentless air deodorizer, nozzle sterilization, auto flushing, automatic open/close lid, user memory settings, or even self-cleaning technology.
Buttons controlling the bidet wash and other features are located on a remote control or a panel attached to the bidet. Remotes usually come with a docking station that can be mounted to the wall to keep it within easy reach. Some controls use pictographs to describe the various functions, while others label their buttons with words. All Japanese style bidet toilets that are sold in the US are labeled in English.
3. Only a Few Japanese Toilets are Made in Japan
While Japan is well known for its high tech bidet toilets, very few are actually made in country. Only two of the smart toilets we sell are actually made entirely in Japan: the TOTO Neorest NX1 and TOTO Neorest NX2. The bowl for the TOTO Neorest RH and Neorest AH bidet toilets are also made in Japan, but the other components are manufactured elsewhere. In fact, most of the Japanese bidet toilets on the market are made in China or Malaysia.
4. You Can Enjoy the Benefits of a Japanese Toilet in Your Own Home!
If you wish you could try one of these amazing Japanese bidet toilets, you're in luck! Japanese style smart toilets, and bidets in general, are becoming popular in North America too. While you won't find one in a public restroom like you might in Japan, you can certainly purchase one for your home bathroom. Many Bidets is proud to offer a wide selection of feature packed bidet toilets from well known companies like TOTO, Axent and Bio Bidet.
The Japanese company TOTO is known around the globe for its high quality bidets and bathroom fixtures. While most of TOTO's bidets are manufactured outside of Japan, all of their products exemplify their dedication to excellence in design and construction. Swiss based Axent is another company we're especially excited to carry. Like TOTO, Axent's bidet toilets are thoughtfully designed and offer high quality bidet cleansing.
The Best Japanese Toilets
If you want to purchase a Japanese toilet that's actually made in Japan, you'll want to check out the TOTO Neorest NX1 and the NX2. These state of the art bidet toilets have a streamlined silhouette and offer some of the finest features of any Japanese toilet on the market. If luxury, elegance, and quality are what you're after, the Neorest NX1 and NX2 bidet toilets won't disappoint!
TOTO Neorest NX1 & Neorest NX2
Design & Toilet Features
Updated Tornado Flush system can be operated by remote, sensor (auto flushing) or manually
Eco friendly dual flush – 1.0 & 0.8 GPF
Super sleek silhouette
Ultra comfortable seat
CeFiONtect Ceramic glaze stops waste from sticking to the bowl
ADA compliant
Universal height
Rimless bowl makes cleaning easy
Bowl premisting sprays the bowl with water to prevent waste from sticking
Floor Mounted (requires a 12″ rough in)
Available in white only

TOTO Neorest NX2 only: Actilight self-cleaning system uses UV light to break down waste, dirt and grime, making it easy to keep your toilet clean
Bidet Features
Heated seat
Instant water heater provides unlimited warm water
Front, rear, soft & wide wash modes
Oscillate & pulse spray options
LED Night light
Air deodorizer (does not add scent)
Warm air dryer
Adjustable water temperature and pressure, nozzle position, seat temperature & warm air dryer temperature
Two user presets
Automatic open/close seat
Auto Flush option
EWATER+ sanitizing system cleans the wand and bowl after each use
Energy saving mode
Operated via wireless remote (wall mount included
TOTO Neorest NX1 & NX2 Detailed Comparison
TOTO Neorest NX1 & NX2 Comparison Chart
There's no question that the NX1 and NX2 are amazing Japanese toilets. However, their chic design and cutting edge features do come with a high price tag. If you're looking to spend less and are open to a Japanese style smart toilet that's manufactured outside of Japan, there are several additional models we'd recommend:
Final Thoughts
If you've got questions about Japanese toilets that we haven't answered here, please reach out! Our team of experts love talking about all things bidet, and we're happy to help you find a smart toilet that's perfect for your needs. Here are the best ways to get in touch:
Live Chat on our website
Phone: 248-974-4030
Email: [email protected]
Or via WhatsApp and Marco Polo