The Colors Make a Difference!
Adding color to your bathroom can make a big difference!  Here are some of my favorite bathrooms.  What have you done to yours to improve the look?
This picture was found on axolotl.com.au, I love the color and the glass!
This next bathroom can be found on www.thehomepage.com.  I love this look!  All sorts of different blues included really completes this look.
The next two pictures are also blue bathrooms, and can both be found on www.impressiveinteriordesign.com.  Clearly there's more to this bathroom than the color, but it sure helps!
Finally another color! The brown bathroom below uses contrast to really make the bathroom pop!  Found at www.designbyu.com
vineseek.net shows off a bathroom that puts the colors in your face.  There's no question about it, this bathroom is all about using colors.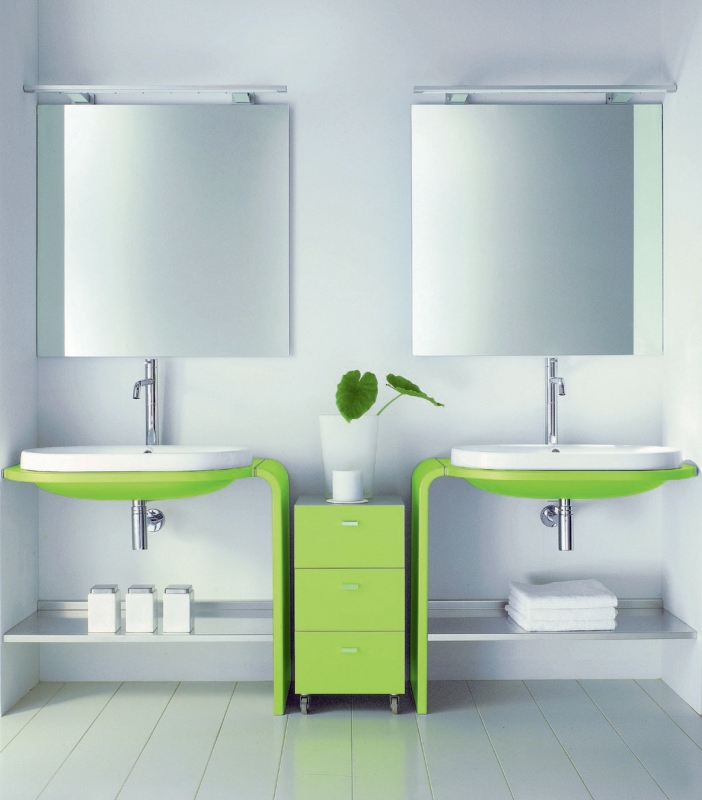 Here's another very similar look and feel coriandesign.wordpress.com
www.designsponge.com gives us a little different take on using color.  Here we see the focus on wood, and natural colors.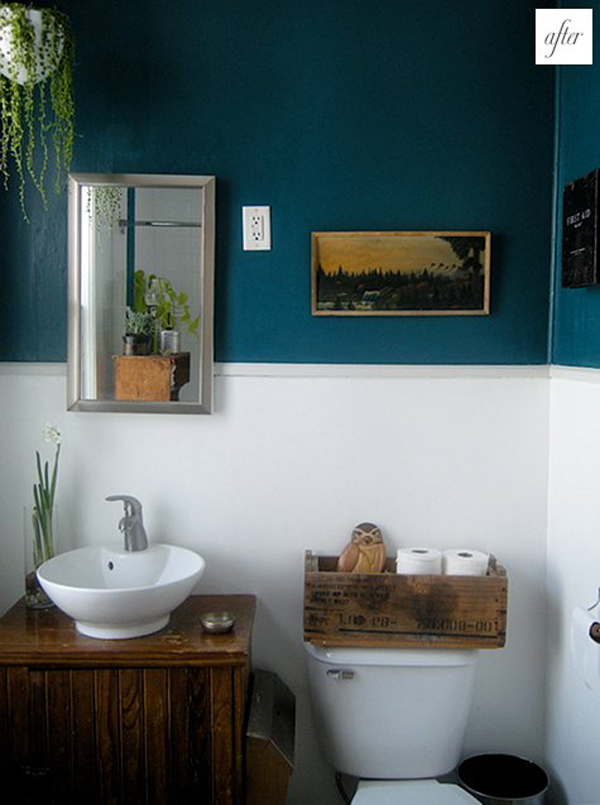 This bathroom uses all different shades of brown for a high end look.  For more details about this picture, visit www.interior-insight.com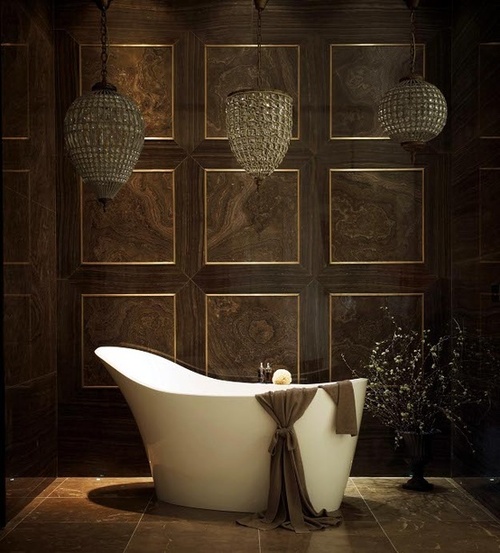 This bathroom from cactuscola.com clearly uses colors to make the bathroom pop.  I love it!
Here's another green bathroom with contrast from www.dezeen.com
This bathroom found at freshome.com is simple, but uses the power of color to make the bathroom pop.
The dark color tile makes this bathroom.  See this and similar bathrooms at www.interiordesigny.com
Another simple bathroom that uses color to help make the bathroom pop from www.ladydarwin.com.au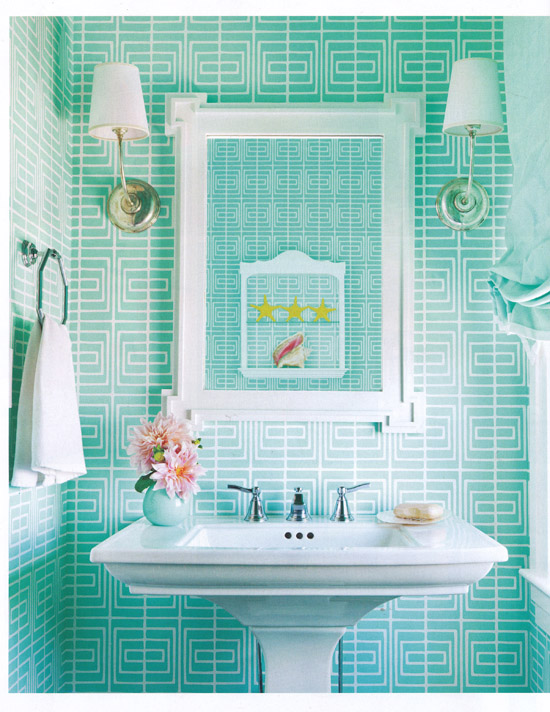 This is a simple bathroom as well, with a little bit of a more basic color scheme than the one above.  See more details at www.houzz.com
The color along with this mirror does great things for this bathroom found on keetonsonline.wordpress.com
Yellow is a great bathroom color.  Look how this bathroom is set up.  More at axhomes.com
The colored wall tile on this bathroom does wonders.  See other wall tiles at www.designbuildideas.eu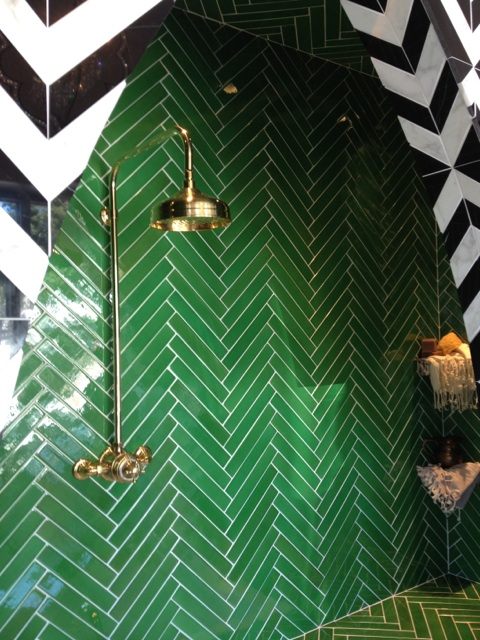 While I'm not a big fan of the color, I do love what it does to this bathroom.  www.ecochic.com.au
Talk about class!  the color and look of this bathroom screams class.  For other classy bathrooms look here: kelly-hoppen.ru
What colors can you add to your bathroom to make it pop?