In stock
Brondell Swash SE400
$279.99
Description
The Brondell Swash SE400 is a great choice for users who want high end features without breaking the bank. With this unit, comfort is king thanks to the front and rear warm water wash, adjustable water pressure and temperature, warm air dryer and adjustable heated seat. A control panel conveniently attached to the side of the seat enables users to easily select features, and a built in LED nightlight makes nighttime trips to your porcelain throne safer and easier. With features like these, you'll feel like royalty every time you use the restroom with the Brondell SE400 Bidet Toilet Seat.
FREE Bonus Items
FREE Same Day Shipping to Continental USA & Canada
Best Price Guaranteed (Request a Best Price)
Delivered in 2 to 7 Business Days
1 Year Limited Warranty
Key Features
Front and rear wash options ensure great cleansing for both the posterior and feminine areas
One touch auto mode activates a preset wash and dry experience at the touch of a button
Gentle pulsing massage wash feature comforts and soothes
Oscillating nozzle maximizes the cleaning effectiveness of each wash
Adjustable stainless steel nozzle can be easily positioned to guarantee that each wash leaves you fully clean
4 temperature settings and 5 water pressure settings allow you to set wash water to your ideal temperature and pressure
No more blinding yourself during nighttime bathroom trips when you turn on the overhead bathroom lights thanks to the blue LED nightlight
Save on energy costs thanks to the automatic eco mode feature
Self cleaning nozzles keep the unit clean and hygenic
Safety seat sensor prevents the unit from turning on unless someone is sitting on it
Gentle closing lid means no more annoying lid slamming
Heated seat has four temperature settings to keep you warm and comfortable when answering nature's call
Control panel attached to the side of the seat allows users to select wash options quickly and easily
Additional Details
Elongated Model Dimensions: 18.5″ (W) x 20.87″ (L) x 6.10″ (H)
Round Model Dimensions: 18.5″ (W) x 19.5″ (L) x 6.10″ (H)
Reviews (1)
Please login if you have purchased this product to leave a review
Questions (2)
Success!
Question Added Successfully
Sort by
Can I install this bidet seat myself?

About 95% of our customers install this seat on their own in well under an hour.  If you decide to hire help, you can often hire a handy person instead of a plumber, and thus get less expensive help, but these seats are designed to be installed without professional help.

Answer by : Daniel Johnson on Sep 15, 2020 01:10:24 PM

How can you tell what settings are selected on the Brondell Swash since the remote does not have a screen?

Brondell Swash bidet seats have remotes that have LED lights on them, so while they don't have screens, the LED lights indicate what options are selected.  Many of these LED lights that indicate temperature will change color based on the temperature selected.

Answer by : Daniel Johnson on Sep 18, 2020 06:53:42 PM
Manuals & Specs
Fitting Guide
Elongated VS Round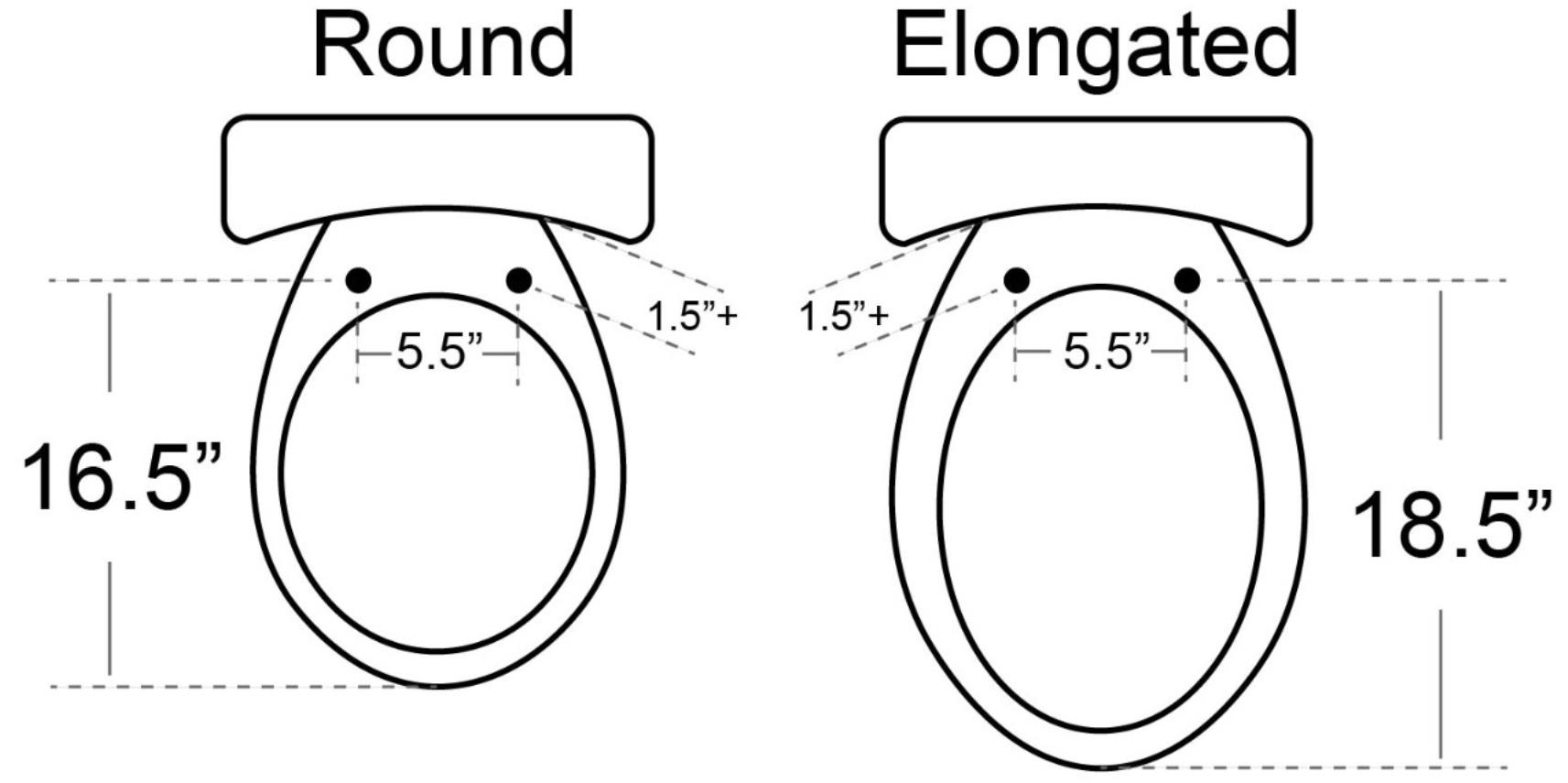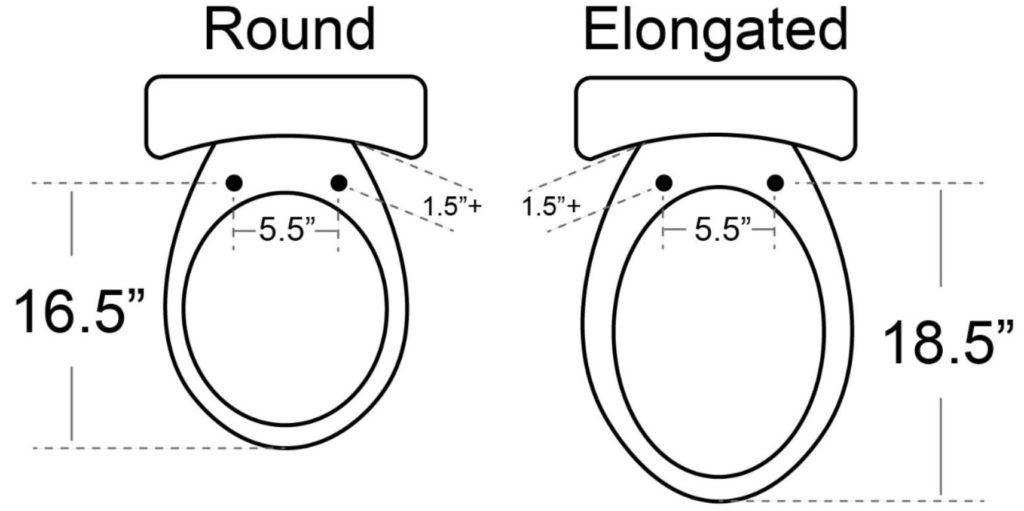 Toilet Type Fitting Guide
This bidet seat will work with nearly all 1 and 2 piece toilets (diagrams A and B below) but will not work with toilets with a french curve (diagram C below). If you're looking for a bidet seat for a toilet as shown in diagram C below look below the diagram for recommendations
Recommendations for bidet seats with a french curve (Diagram C above)
Top Pick: Cascade 3000 Bidet Seat
Second Place Pick: Blooming R1063 Bidet Seat
Third Place Pick: Galaxy GB-5000 Bidet Seat