Many Bidets Risk Free Trial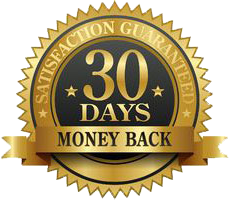 We're so confident you'll love your purchase that we're letting you try select bidet seats in your own home for a full month, no strings attached! Chances are, once the 30 days are over, you'll wonder how you ever lived without your bidet.
However, if you decide you don't want your bidet for any reason, simply return it within the 30-day window for a full refund (less shipping costs). It's just one more way we strive to put our customers first!
Risk Free Trial Details
To qualify for a risk free trial, purchase one of the popular bidet seats listed below. We are pleased to offer one free trial per household. Be sure to keep the original box and packaging since you'll need it if you want to return the item!
If you're not 100% happy with your purchase, reach out to us to get an RMA (return material authorization) number. Repack the bidet, hardware and any accessories in the original packaging the way that it came and mail it back to us via UPS within the 30-day trial window. Upon receipt of undamaged items to our warehouse, we'll issue a full refund less the return shipping fees (normally $25-30).
Trying to decide which of these fantastic bidet seats will meet your needs best? Check out our detailed bidet seat comparisons! To filter the comparisons, click on the "brand" drop down on the left-hand side of the page and select the name of the bidet seat(s) you want to compare.
Qualifying Bidet Seats
Additional Details
30 Day Risk Free Trial starts on the date of purchase
30 Day Risk Free Trial applies only to the bidet seats listed above. Regardless of make, model, or number of seats purchased, Many Bidet's 30 day Risk Free In-Home Trial is only valid for ONE seat per household.  Other seats may still be returned within 30 days, but only if unused.
For the return to be accepted, bidet seats must ship via UPS, the shipment must be insured, and must have an RMA number provided by Many Bidets. 
The customer is responsible for shipping fees (original shipping fees will be deducted from refund).
The return must include all original parts and accessories (including hardware and remote controls, if applicable).
Risk Free Trial returns must be returned in the box they came in and packaged the way they came. This allows them to arrive back at our facility undamaged. If a return is damaged to the point that parts can not be salvaged on arrival back to the warehouse, no refund will be issued.
Many Bidets reserves the right to reject a return, or charge additional fees for bidet seats shipped back damaged, or with missing parts (deducted from refund).