Out of stock
Brondell Swash SE600 Bidet Seat
$379.99
Description
Brondell Swash SE600 Bidet Seat
The Brondell SE600 bidet seat provides a relaxing and comfortable restroom experience, thanks to amenities like the adjustable warm water wash, warm air dryer, heated seat and gentle massage pulse option. The unit's self-cleaning, stainless steel nozzle is easy to position and oscillates to provide a thorough front or rear wash, leaving you feeling clean and refreshed every time. In addition, the wireless remote, soft close lid, and built in nightlight offer unbeatable convenience, and the built in safety sensor ensures that it doesn't turn on until someone is securely on the seat. Even better, this attractive unit is available at a competitive price point so you can save money without having to sacrifice features!
FREE Bonus Items
FREE Same Day Shipping to Continental USA & Canada
Best Price Guaranteed (Request a Best Price)
Delivered in 2 to 7 Business Days
1 Year Limited Warranty
Key Features
Slim, intuitive wireless remote control with dock allows users to easily select wash features
Front and rear wash options ensure a great clean every time
Warm air dryer with 5 settings provides a hands free bathroom experience
Adjustable warm water wash with 4 temperature settings to choose from
Water tank heating system provides 2 minutes of warm water wash before switching to unheated water
Heated seat features 4 adjustable heating levels for optimum comfort
Auto Mode automatically initiates a warm rear wash and drying sequence
Self-cleaning, stainless steel nozzle has 5 different positions for maximum comfort and hygiene
Oscillating nozzle gently moves back and forth to provide a thorough clean and offers a massage pulse option for added comfort
Lid and seat close gently–no obnoxious slamming!
Built-in blue LED nightlight makes using the restroom in low light a breeze
Deoderizer helps eliminate unpleasant bathroom odors without harsh chemicals using an activated charcoal filter
EcoMode function saves energy by keeping the warm water in the tank and the seat at a lower temperature when the bidet is not being used
Seat sensor that prevents the bidet from working unless someone is sitting on it and takes the seat out of EcoMode if applicable
Additional Details
Elongated Model Dimensions: 18.5″ (W) x 20.87″ (L) x 6.10″ (H)
Round Model Dimensions: 18.5″ (W) x 19.5″ (L) x 6.10″ (H)
Reviews (1)
Please login if you have purchased this product to leave a review
Questions (2)
Success!
Question Added Successfully
Sort by
How can you tell what settings are selected on the Brondell Swash since the remote does not have a screen?

Brondell Swash bidet seats have remotes that have LED lights on them, so while they don't have screens, the LED lights indicate what options are selected.  Many of these LED lights that indicate temperature will change color based on the temperature selected.

Answer by : Daniel Johnson on Sep 18, 2020 06:53:42 PM

I just learned that the Swash SE600 has been discontinued. Did Brondell make a replacement model?

Brondell does have a model that replaced the SE600 that offers the same exact feature set, and has the same warranty.  Check out the Brondell Swash DS725 Bidet Seat

Answer by : Daniel Johnson on Oct 16, 2020 11:29:12 AM
Manuals & Specs
Fitting Guide
Elongated VS Round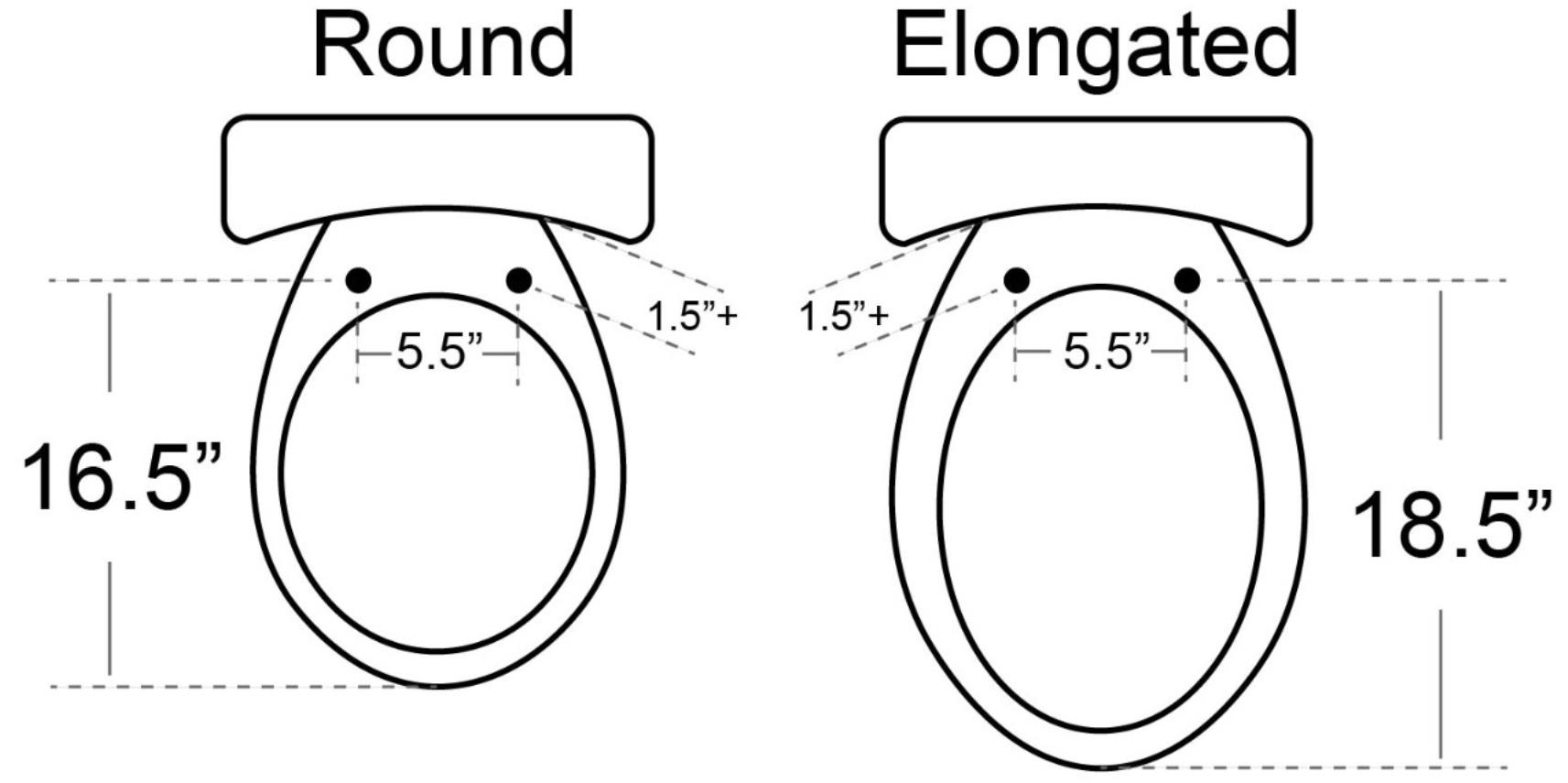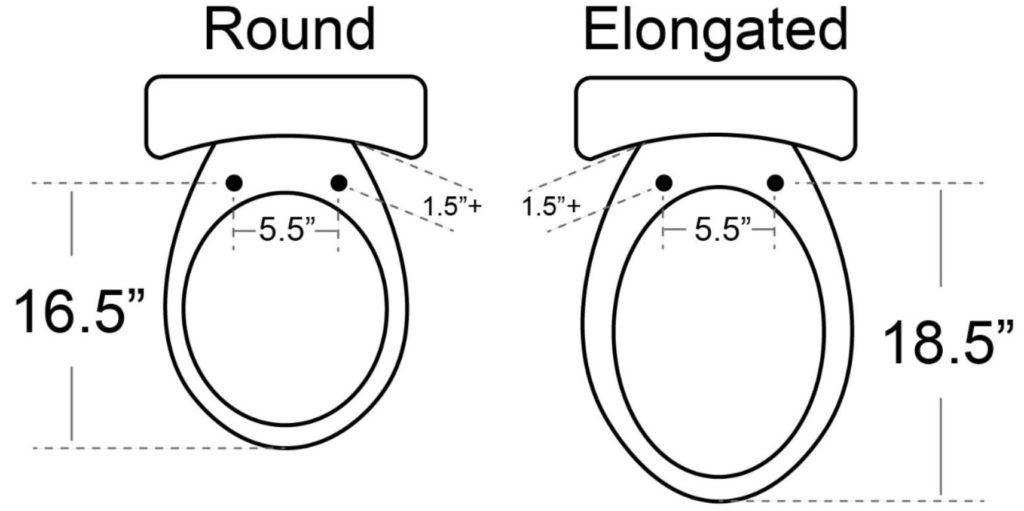 Toilet Type Fitting Guide
This bidet seat will work with nearly all 1 and 2 piece toilets (diagrams A and B below) but will not work with toilets with a french curve (diagram C below). If you're looking for a bidet seat for a toilet as shown in diagram C below look below the diagram for recommendations
Recommendations for bidet seats with a french curve (Diagram C above)
Top Pick: Cascade 3000 Bidet Seat
Second Place Pick: Blooming R1063 Bidet Seat
Third Place Pick: Galaxy GB-5000 Bidet Seat