In stock
Swash 1000
$599.00
Description
Brondell Swash 1000 Bidet Seat
This incredible device is top of its class when it comes to providing ultimate toilet experience. It's a true amalgamation of luxury and style in one unit. This award winning bidet seat provides unsurpassed comfort and hygiene. Aside from its sleek design and exquisite styling, the Brondell Swash 1000 Bidet Toilet Seat is packed with great features that are capable of providing a fantastic spa experience at home.  This bidet seat has an eco friendly and energy efficient instant ceramic water heating system so you'll get unlimited warm water throughout your usage. The self cleaning nozzles with sterilization function provide a hassle free and effortless cleaning of the nozzle heads.
FREE Bonus Items
FREE Same Day Shipping to Continental USA & Canada
Best Price Guaranteed (Request a Best Price)
Delivered in 2 to 7 Business Days
FREE 30 day risk free trial
FREE Multi-Color Toilet Bowl Nightlight OR Travel Bidet (share preference when purchasing)*
FREE 3 Year Warranty
Product Highlights
He and she wash modes for superior warm washes

Twin stainless steel nozzles with adjustable positions.

Different temperature settings for water as well as seat.

Instant ceramic based heating for unrestricted warm water.

Water pressure controlling options.

Warm air dryer with adjustable ranges.

Effective odor removal with active carbon deodorizer.

Massage function with nozzle oscillation.

Nozzles exhibit self cleaning functionality with sterilization

Aerated water spray for super smooth cleansing

Intuitive body sensor.

Wireless full function remote control.

Sleek and stylish design with comfortable warm seat.

Quick release functionality for easy seat removal and quick cleaning of the bidet.

Soft closing lid.

Automatic power saving mode.

3 year limited warranty.
Wonder how this seat compares to others on the market?
Compare it to the other seats using our dynamic:
With so much to offer, this bidet is a natural choice. Bring home the leader, bring home Swash 1000 bidet seat for ultimate luxury and comfort.
Brondell Swash 1000 Size Diagram:
Reviews (6)
Please login if you have purchased this product to leave a review
Questions (3)
Success!
Question Added Successfully
Sort by
Can I install this bidet seat myself?

About 95% of our customers install this seat on their own in well under an hour.  If you decide to hire help, you can often hire a handy person instead of a plumber, and thus get less expensive help, but these seats are designed to be installed without professional help.

Answer by : Daniel Johnson on Sep 15, 2020 01:10:24 PM

How can you tell what settings are selected on the Brondell Swash since the remote does not have a screen?

Brondell Swash bidet seats have remotes that have LED lights on them, so while they don't have screens, the LED lights indicate what options are selected.  Many of these LED lights that indicate temperature will change color based on the temperature selected.

Answer by : Daniel Johnson on Sep 18, 2020 06:53:42 PM

What are the differences between the Brondell Swash 1000 and the Brondell Swash CS1000?

Both of these seats are the exact same.  The only difference is who they are being sold by.  When Brondell sells seats to Costco to sell, Costco rebrands them as the "Brondell Swash CS1000"  If you get a seat with this branding, you know it came from Costco.  If you get the same seat labeled as Swash 1000, you know it came from someone other than Costco.

Answer by : Daniel Johnson on Oct 16, 2020 07:29:38 AM
Manuals & Specs
Fitting Guide
Elongated VS Round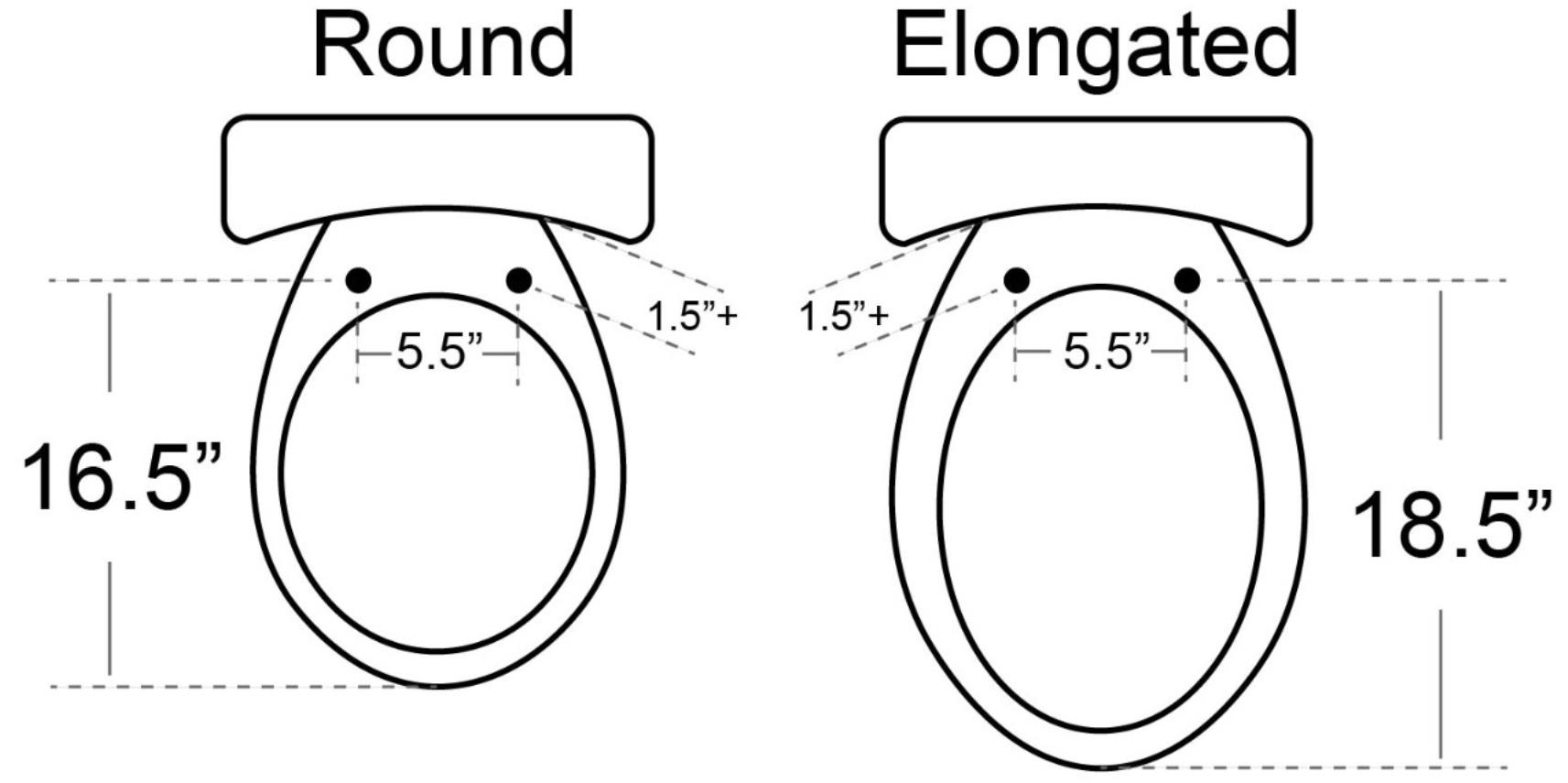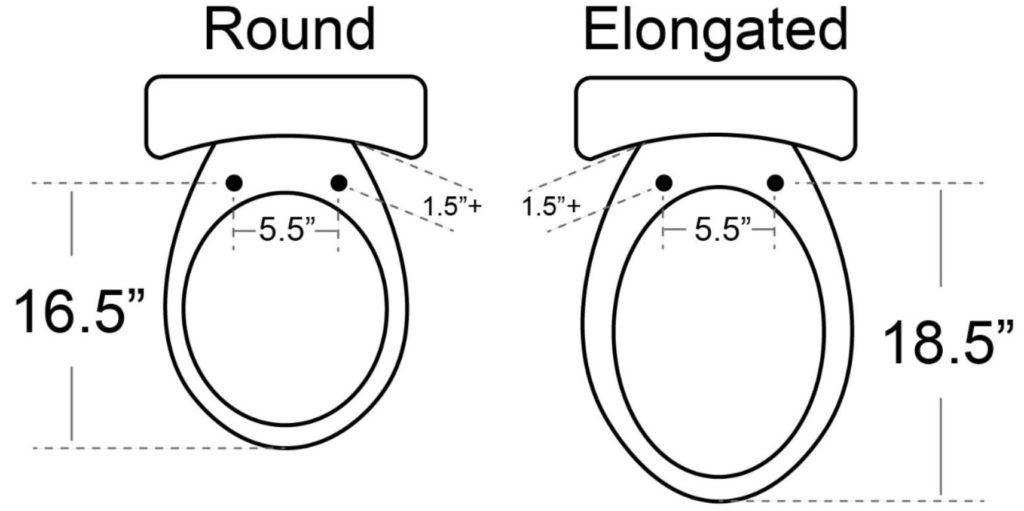 Toilet Type Fitting Guide
This bidet seat will work with nearly all 1 and 2 piece toilets (diagrams A and B below) but will not work with toilets with a french curve (diagram C below). If you're looking for a bidet seat for a toilet as shown in diagram C below look below the diagram for recommendations
Recommendations for bidet seats with a french curve (Diagram C above)
Top Pick: Cascade 3000 Bidet Seat
Second Place Pick: Blooming R1063 Bidet Seat
Third Place Pick: Galaxy GB-5000 Bidet Seat