In stock
Brondell Swash 1400 Bidet Seat
$649.00 – $798.00
Description
Brondell Swash 1400 Bidet Seat
The new Brondell Swash 1400 Bidet Toilet Seat takes luxury to a whole new level. This one of a kind bidet seat is packed with cutting edge features, and made from the highest quality parts on the market. The Brondell S1400 offers affordable luxury that is both elegant in design as well as functional and easy to install. This advanced seat offers more features than ever before to ensure you have a personalised experience. Check out some of these amazing features below. You will not be disappointed!
FREE Bonus Items
FREE Same Day Shipping to Continental USA & Canada
Best Price Guaranteed (Request a Best Price)
FREE 30 Day In Home Risk Free Trial (Valid for used seat)
Delivered in 2 to 7 Business Days
FREE 3 Year Warranty
Key Features:
Silver-nano technology for state of the art nozzle sterilization
Durable dual stainless steel nozzles
7 different nozzle positions offering unprecedented reach and precision
Adjustable stream width (three width options)
Warm air dryer with adjustable temperature settings
Powerful ceramic instant water heater for unlimited warm water
Aerated wash for more gentle, more effective washes
Nozzle oscillation for more comprehensive cleaning
Easy to replace deodorizer cartridge
Sleek, intuitive remote control
Programmable to save your favorite user settings
Auto mode with one button wash and dry
Sittable lid that's strong and durable
Discrete, classy connections for water line and power cord
Slow closing lid and seat
Easy to adjust water pressure and temperature
Self-cleaning nozzles
Ergonomic seat with multiple temperature settings
Built in nightlight lights up the bowl for nighttime visits
Automatically saves energy with eco mode
Remove the seat with the press of one button for easy, quick cleaning
Seat safety sensor keeps the seat from operating when not occupied
When looking for a classy unit that matches any bathroom decor, why look further? This one of a kind bidet seat does it all and looks good doing it! Get your Brondell Swash 1400 bidet seat today!
Brondell Swash 1400 Bidet Seat Customer Photo Gallery
Reviews (51)
Please login if you have purchased this product to leave a review
Questions (3)
Success!
Question Added Successfully
Sort by
Can I install this bidet seat myself?

About 95% of our customers install this seat on their own in well under an hour.  If you decide to hire help, you can often hire a handy person instead of a plumber, and thus get less expensive help, but these seats are designed to be installed without professional help.

Answer by : Daniel Johnson on Sep 15, 2020 01:10:24 PM

What side of this seat does the cord come out of?

Both the seat's electrical cord, and water supply come out of the left hand side when facing the toilet.

Answer by : Daniel Johnson on Sep 15, 2020 07:28:15 PM

How can you tell what settings are selected on the Brondell Swash since the remote does not have a screen?

Brondell Swash bidet seats have remotes that have LED lights on them, so while they don't have screens, the LED lights indicate what options are selected.  Many of these LED lights that indicate temperature will change color based on the temperature selected.

Answer by : Daniel Johnson on Sep 18, 2020 06:53:42 PM
Manuals & Specs
Fitting Guide
Elongated VS Round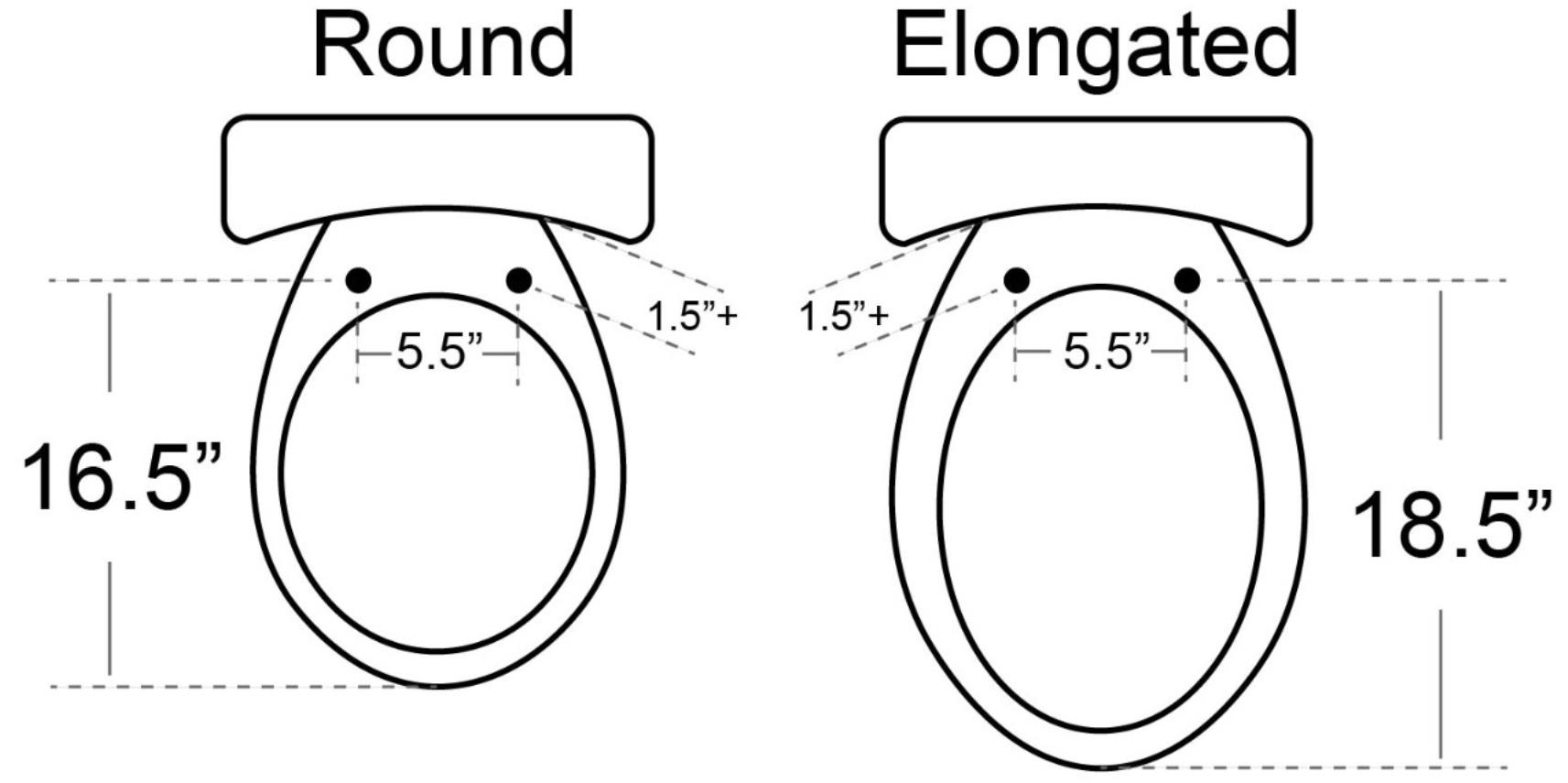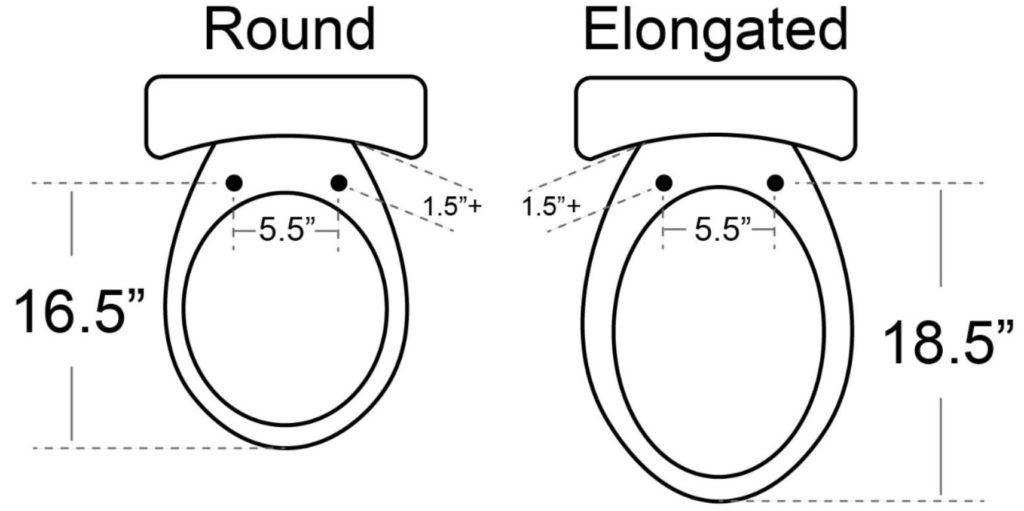 Toilet Type Fitting Guide
This bidet seat will work with nearly all 1 and 2 piece toilets (diagrams A and B below) but will not work with toilets with a french curve (diagram C below). If you're looking for a bidet seat for a toilet as shown in diagram C below look below the diagram for recommendations
Recommendations for bidet seats with a french curve (Diagram C above)
Top Pick: Cascade 3000 Bidet Seat
Second Place Pick: Blooming R1063 Bidet Seat
Third Place Pick: Galaxy GB-5000 Bidet Seat
Videos
What's In The Box:
FAQs:
How large is the Brondell Swash 1400?
How loud is the Brondell Swash 1400?
You may also like…
Cascade, Dignity Solutions

Rated 4.88 out of 5

$

899.00

Bio Bidet

Rated 4.85 out of 5

$

524.25 –

$

598.50
Brondell Swash 1400 Bidet Seat
$649.00 – $798.00
Add to cart