In stock
U – SPA 6800
$499.00
Description
Bio Bidet U-SPA 6800 Bidet Seat
For the very best in affordable, functional, and stylish bidet design, it's time for the U-SPA Luxury Class Bidet Seat. With all of the features you want from a bidet seat, smartly packaged into a beautiful and efficient design, look no further than this seat.
FREE Bonus Items
FREE Same Day Shipping to Continental USA & Canada
FREE EXCLUSIVE 60 day returns
Delivered in 2 to 7 Business Days
FREE 3 Year Warranty
Key Features
Dual, oscillating nozzles
Pulsating jet for a gentle, but thorough cleansing massage
Option for both posterior cleaning and gentle feminine cleansing
Bubble infused jets of water for the best possible clean, without generating a harsh stream
A wireless remote to make turning on the bidet and picking the right function fast and easy
Nozzles that are easy to replace
A heated seat with adjustable settings for custom comfort
An air dry setting that can be adjusted to each user's preferences
A slow closing lid
Power saving features that automatically learn when the bidet is less likely to be used, in order to conserve power
A three year, limited warranty included with each bidet seat
When it comes to bidet seats, you will not be able to find one with more features for a better price.  U-SPA's heated seat and a reservoir of heated water eliminate the shock of using cold water for posterior cleaning or sitting on a cold seat on a winter morning.  If you are looking for a great, full-featured bidet at a great price, this bidet seat is an excellent choice!
Bio Bidet USPA 6800 Fitting Diagram:
Reviews (2)
Please login if you have purchased this product to leave a review
Questions (1)
Success!
Question Added Successfully
Sort by
Can I install this bidet seat myself?

About 95% of our customers install this seat on their own in well under an hour.  If you decide to hire help, you can often hire a handy person instead of a plumber, and thus get less expensive help, but these seats are designed to be installed without professional help.

Answer by : Daniel Johnson on Sep 15, 2020 01:10:24 PM
Manuals & Specs
Fitting Guide
Elongated VS Round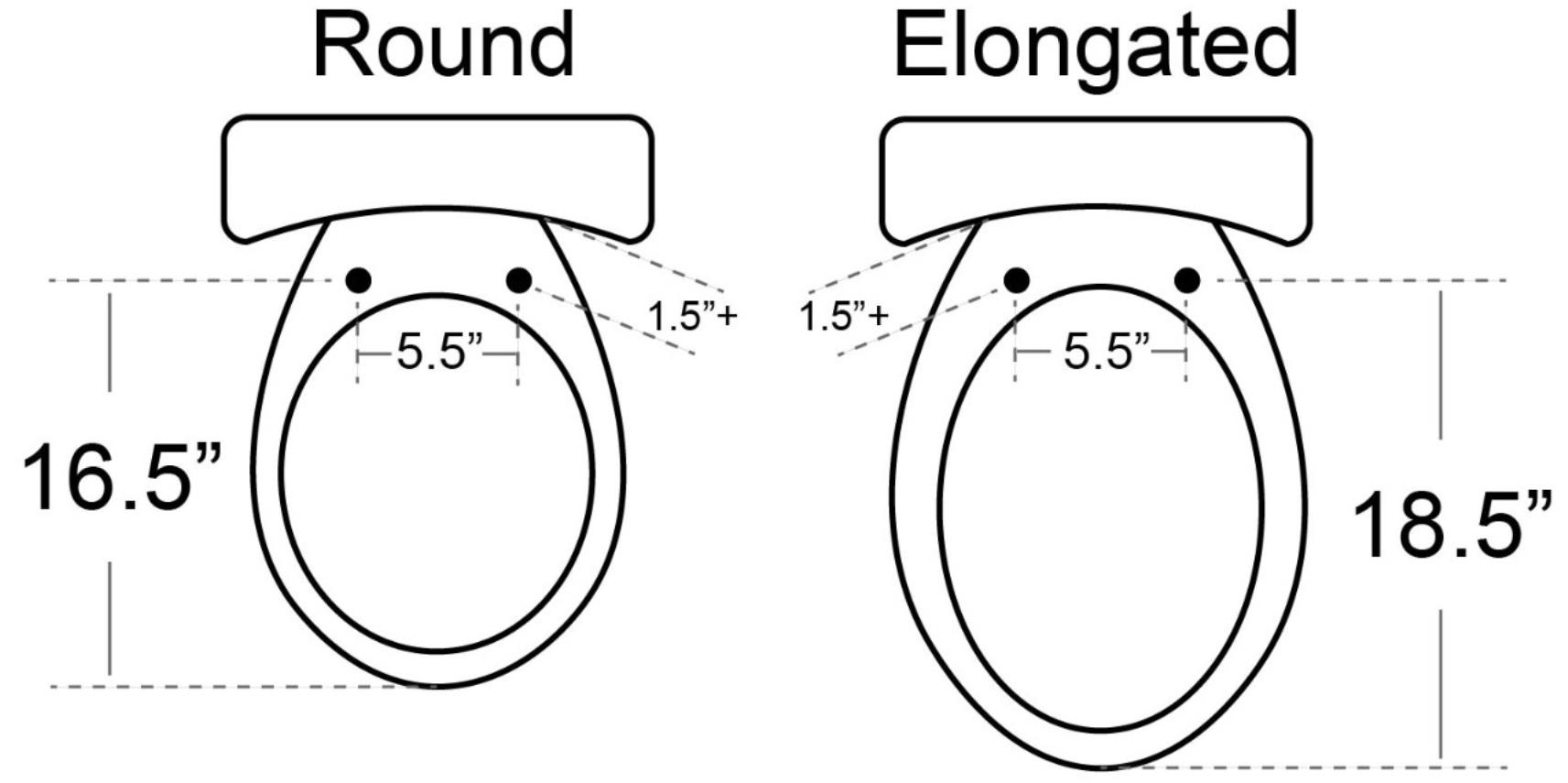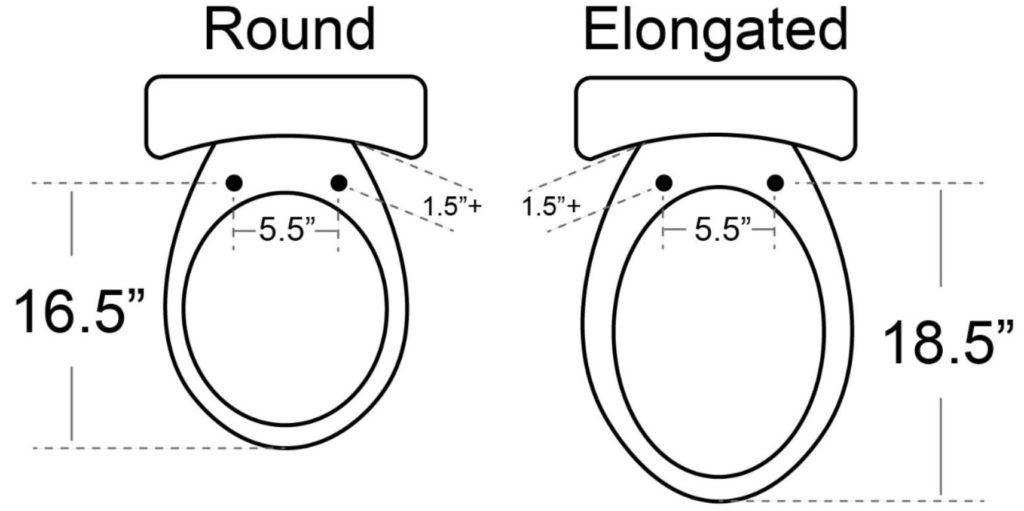 Toilet Type Fitting Guide
This bidet seat will work with nearly all 1 and 2 piece toilets (diagrams A and B below) but will not work with toilets with a french curve (diagram C below). If you're looking for a bidet seat for a toilet as shown in diagram C below look below the diagram for recommendations
Recommendations for bidet seats with a french curve (Diagram C above)
Top Pick: Cascade 3000 Bidet Seat
Second Place Pick: Blooming R1063 Bidet Seat
Third Place Pick: Galaxy GB-5000 Bidet Seat