In stock
BB-1700 Bliss Bidet Seat (Elongated)
$649.00
Description
Bio Bidet Bliss BB-1700 Bliss Bidet Seat
The Bio Bidet BB-1700 Bliss Luxury Bidet Seat provides the very best in luxury posterior and feminine area cleanings.  When it comes to luxury bidet seats, Bio Bidet continues to shine. With side panel controls that are easy to reach and use, as well as an extremely sleek and modern design, you just can't go wrong with this bidet. Automatic water heating, a stainless steel nozzle, and air dry features are only part of what make this bidet so great.
Those looking for a technologically advanced bidet should look no further! This bidet doesn't just look modern, it is made with some of the most advanced bidet technology to ensure a thorough and refreshing clean, every time you use it. For those seeking to attain a new level of personal hygiene or those that simply want a great bidet, look no further than this luxurious bidet seat. It has it all!
FREE Bonus Items
FREE Same Day Shipping to Continental USA & Canada
Best Price Guaranteed (Request a Best Price)
FREE EXCLUSIVE 60 day returns
Delivered in 2 to 7 Business Days

FREE 3 Year Warranty
Key Features
An on-demand water heating system that saves energy and still provides a consistent stream of warm water for thorough cleansings
A three nozzle wand with oscillation for the very best cleaning
Stainless steel nozzles that infuse bubbles into the stream for comfort as well as cleaning power
Nozzles that clean themselves so you never have to worry about them
Advanced nozzle flushing technology that helps you keep your bidet nozzles clean
A side panel for the controls that is easy to reach and use
A seat that can be heated to your preferred level of comfort
Air dry functionality that can be adjusted to each individual user
Power saving function so you never waste electricity

Built with the very best materials and designed to last, you'll love the warm water cleansing that this premium bidet seat provides. Buy your Bio Bidet BB-1700 Bliss Luxury Bidet Seat today!
Bio Bidet BB-1700 Fitting Diagram
Want to learn more? Check out our:

Bio Bidet Bliss BB-1700 Comprehensive Guide
Reviews (5)
Please login if you have purchased this product to leave a review
Questions (3)
Success!
Question Added Successfully
Sort by
Does the Bio Bidet Bliss BB-2000 and BB-1700 have a cold burst at the start of the wash?

The Both Bio Bidet's BB-2000 and BB-1700 offers warm water from the very start of the wash till the very end. This is due to the hybrid water heater they use.  The small hot water tank (that's built into the seat) allows for instant hot water, and the instant water heater allows for unlimited warm water.  It's important to note that most bidet seats that offer hybrid water heaters do not offer unlimited warm water as instant water heater used is not powerful enough to keep up with the wash.  This makes the Bliss heater pretty unique

Answer by : Daniel Johnson on Sep 15, 2020 12:56:15 PM

Can I install this bidet seat myself?

About 95% of our customers install this seat on their own in well under an hour.  If you decide to hire help, you can often hire a handy person instead of a plumber, and thus get less expensive help, but these seats are designed to be installed without professional help.

Answer by : Daniel Johnson on Sep 15, 2020 01:10:24 PM

What side of this seat does the cord come out of?

When facing the toilet the electrical cord comes out of the right hand side, and the water connection comes out of the left hand side.

Answer by : Daniel Johnson on Sep 15, 2020 07:26:20 PM
Manuals & Specs
Fitting Guide
Elongated VS Round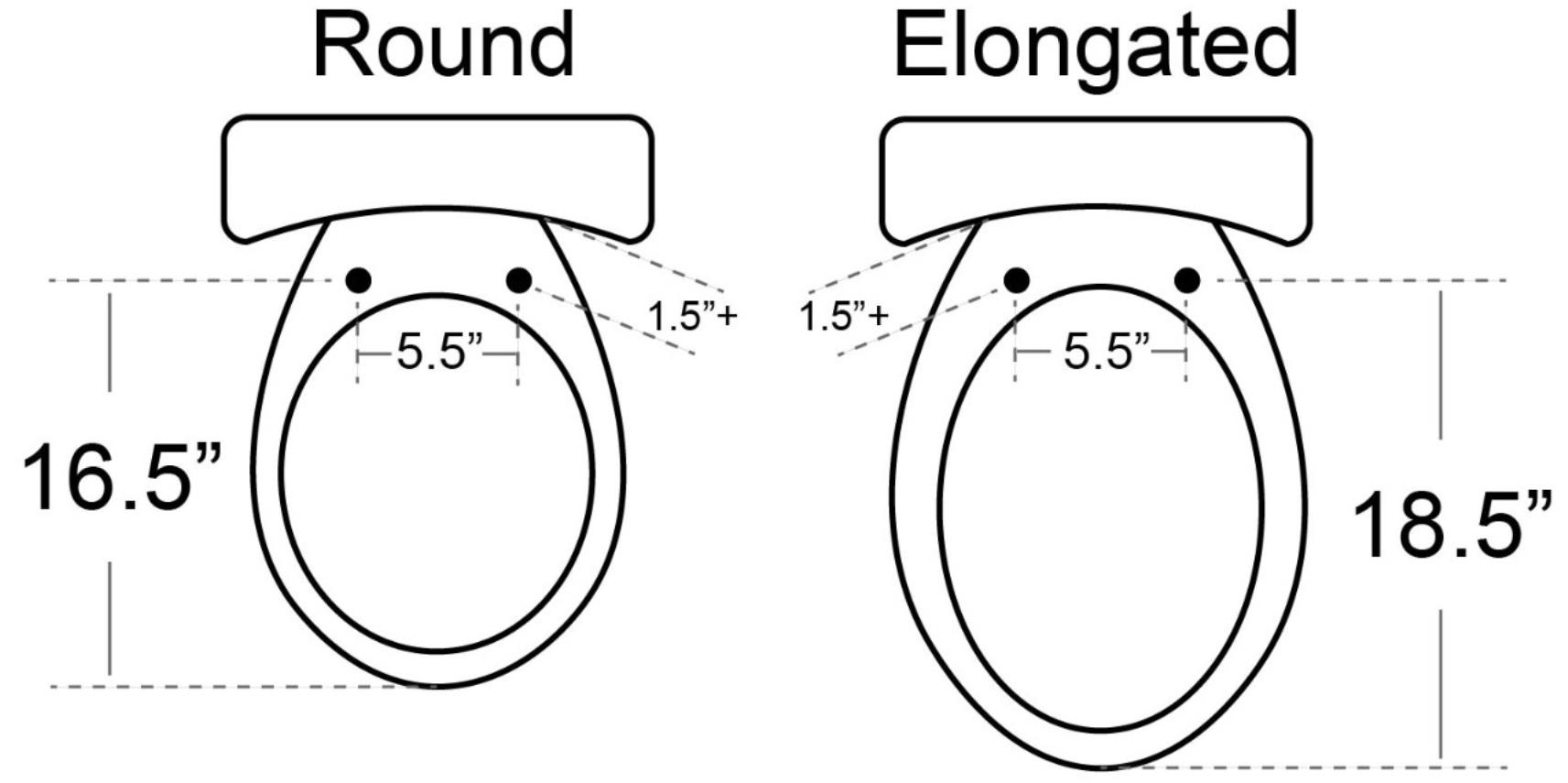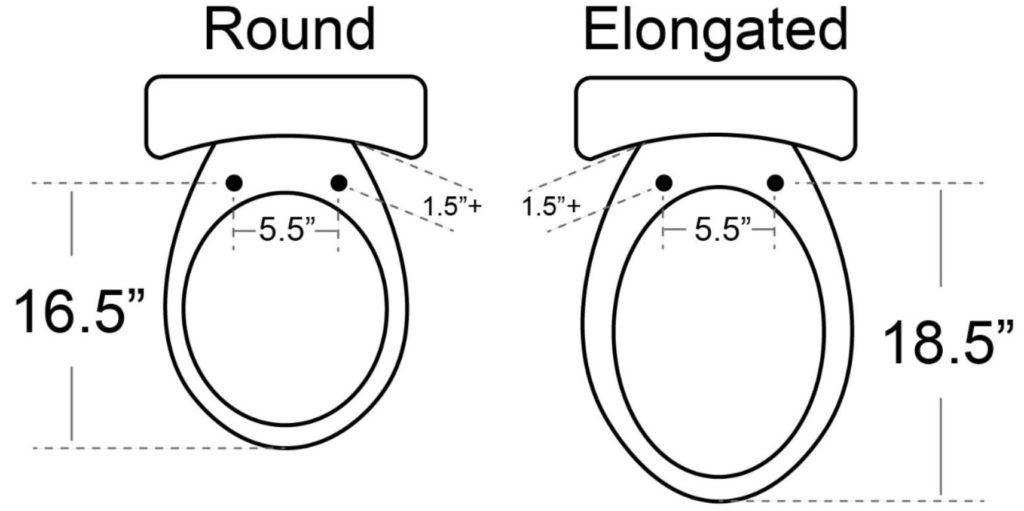 Toilet Type Fitting Guide
This bidet seat will work with nearly all 1 and 2 piece toilets (diagrams A and B below) but will not work with toilets with a french curve (diagram C below). If you're looking for a bidet seat for a toilet as shown in diagram C below look below the diagram for recommendations
Recommendations for bidet seats with a french curve (Diagram C above)
Top Pick: Cascade 3000 Bidet Seat
Second Place Pick: Blooming R1063 Bidet Seat
Third Place Pick: Galaxy GB-5000 Bidet Seat