Fit Guide for Most Bidet Seats
To find a bidet seat that fits your existing toilet perfectly, you'll need to assess whether your toilet (1) has a round or elongated bowl (2) has enough space in the back, and (3) has a French curve.
To determine whether your toilet is round or elongated, measure from the center of the bolt holes to the front edge of the bowl. Round toilets have a circular look and measure about 16.5″ inches from front to back whereas elongated toilets have a decidedly oval look and measure around 18.5″ front to back. Since elongated toilets are most common, the majority of bidet seats come in an elongated seat size, though there are plenty of models that offer both elongated and round seat options.
Once you have determined if you need elongated or round, you'll want to make sure you have enough space between the bolt holes and the front of the tank itself. You'll need a minimum of 1.5 inches for most seats, but the more the better, as it makes for extra room for adjustments.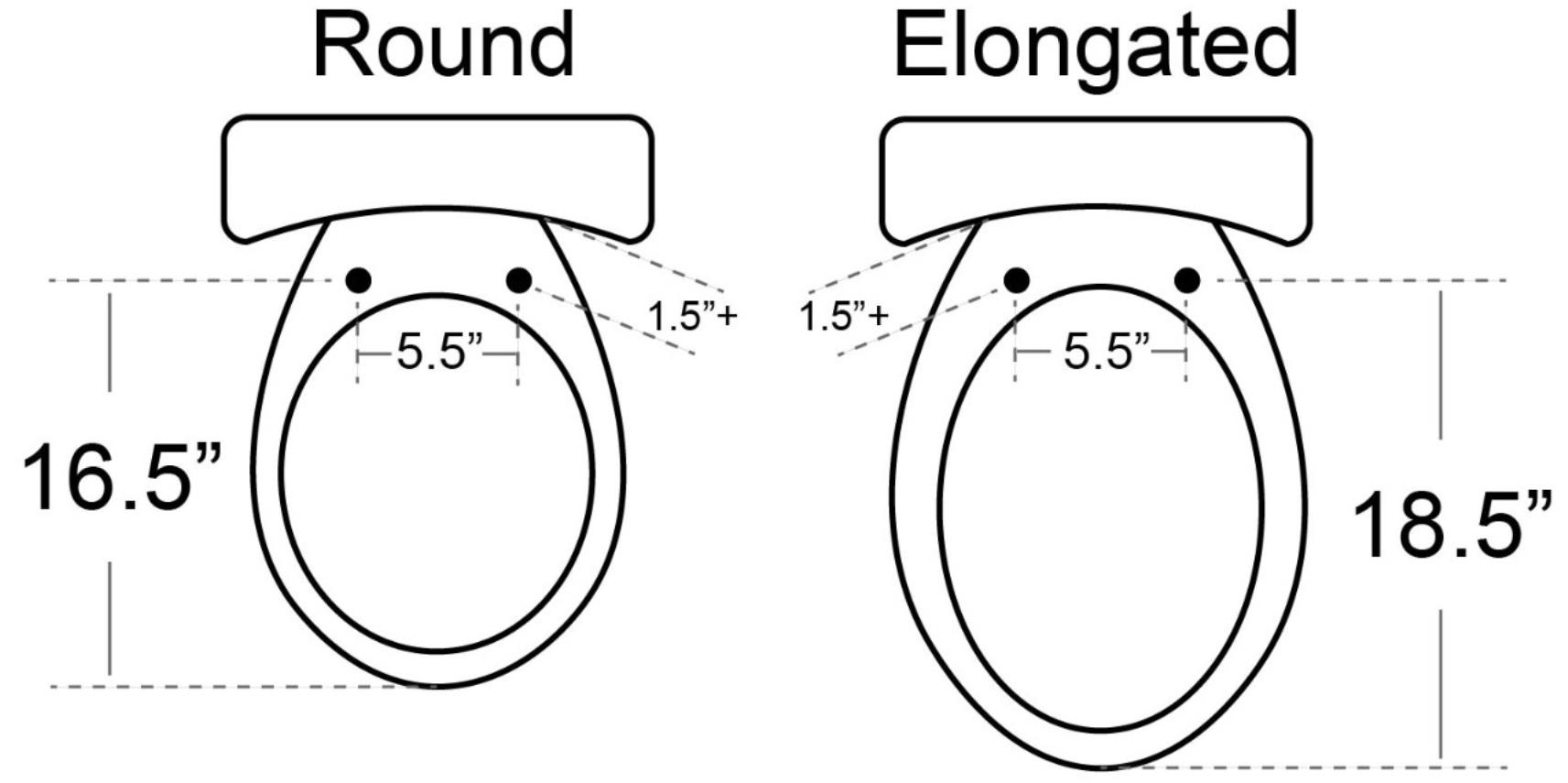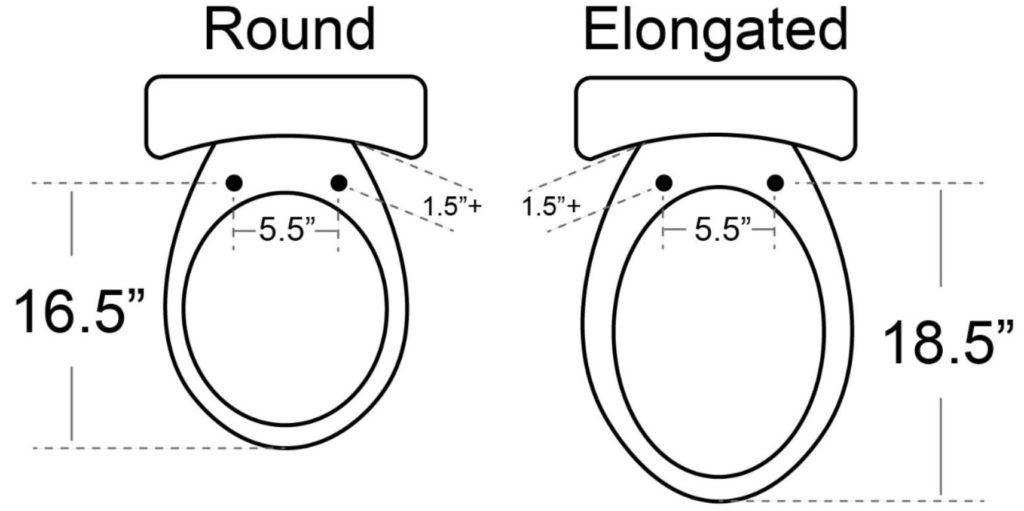 Check out bidet seats that fit round and elongated toilet
Next, you'll need to determine whether your toilet has a French curve (diagram C). In toilets with a French curve, the porcelain arcs down between the tank and the back of the bowl instead of making a right angle (or near-right angle). Our bidet seats will work with most one- and two-piece toilets (diagrams A and B below), but only a handful will fit on toilets with a French curve (diagram C below). See the list at the end of this article for seats that are compatible with some French curve toilets.
Bidet Seats for French Curve Toilets
Below are our top recommendations for toilets with a French curve. Keep in mind that some French curve toilets won't accommodate a bidet at all, so we always encourage customers with this style toilet to contact us before purchasing.
Top Pick: Cascade 3000
Second Place Pick: Blooming R1063 Bidet Seat
Third Place Pick: Galaxy GB-5000 Bidet Seat
Just getting started with Bidets? We have other great articles under Getting Started With Bidets