Top Recommended Luxury Bidet Seats
Picking the perfect bidet seat can be overwhelming. So many options to consider, and so many things to think about. Lets make it easy! Below are our top 5 luxury class bidet seats complete with details as to why they earned the place they did in our ranking.
First Place Pick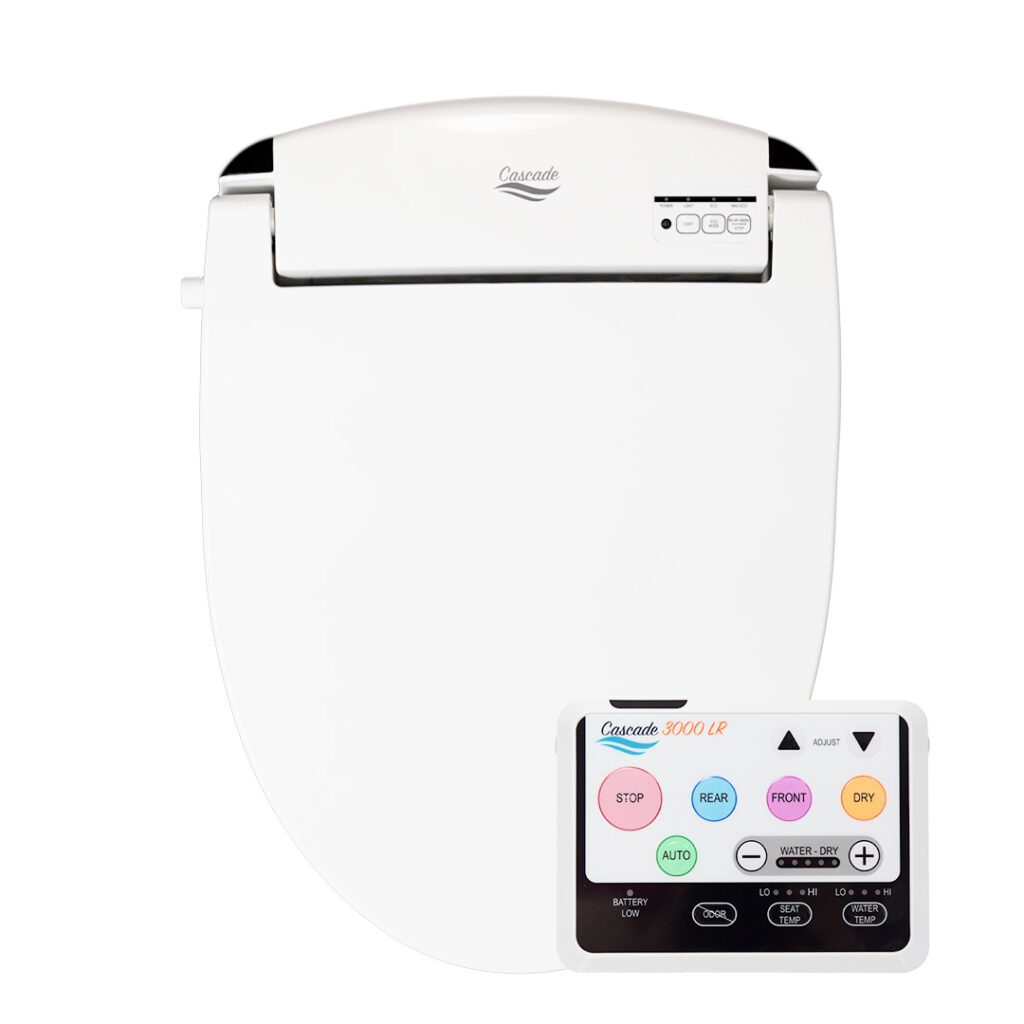 Cascade Bidet 3000
Pros:
Sittable lid supports up to 330 lbs (seat also supports up to 350 lbs)
Versatile design fits most one and two-piece toilets
Instant water heating system provides unlimited warm wash water (there may be some subtle temperature variations, including a brief burst of cool water at the start of the wash)
Specially designed autowash feature initiates a 1 minute wash followed by a 3 minute dry, the longest of any seat on the market
Silver Nano Technology prevents microbes from growing on the seat's interior tubing and nozzles to keep the water clean as it travels through the unit
Choose between a large remote with color coded, raised buttons (default option) or a small remote with a display screen and flat buttons
4 year full warranty
Available in round and elongated seat sizes
Comes in white only
You Might Choose This Seat If:
You want to be able to sit on the lid due to bathroom configuration, to complete personal hygiene tasks, or for any other reason
You would benefit from a larger remote with raised buttons due to mobility or dexterity limitations, or because you wish to operate the seat with your feet
Nozzle and seat hygiene is a top priority – the Cascade 3000's interior tubing and nozzles are coated in a silver nano-solution that inhibits the growth of microbes and keeps water clean as it passes through the unit
You want unlimited warm water for an ultra-relaxing, comfortable wash
You need a seat that can fit almost any toilet – the Cascade 3000 comes in both round and elongated seat sizes and will fit on many French curve toilets
You would like an autowash (one button wash and dry) feature due to the simplicity and ease of use it offers – the Cascade 3000's autowash function provides the longest cycle of any seat on the market for a comprehensive cleansing and drying experience
Why the Cascade 3000 is Our Top Pick
The Cascade 3000 provides a range of great features that leave you exceptionally clean, all while enhancing bathroom comfort and convenience. Highlights include multiple remote options, a silhouette that fits on most toilets, unlimited warm water, and a sittable lid. While there are some cons to consider, the innovative design of this fantastic seat earns it our top slot as the best luxury bidet seat currently on the market
Design Features
The Cascade 3000's sleek design makes it one of the most versatile bidet seats on the market. It is designed to fit on most one and two-piece toilets, including many with a difficult-to-fit French curve design, and it's available in both round and elongated seat sizes. While most most bidets come with lids that cannot safely support the weight of an adult, the Cascade 3000 comes with a sittable lid that can support up to 330 lbs. This is an especially great feature to have for anyone who's accustomed to sitting on the toilet lid for activities like getting dressed, performing personal hygiene tasks, or helping someone bathe.
Wash & Dry Features
The Cascade 3000 features an instant water heater that generates unlimited warm wash water, an oscillating wash option that soothes tender areas and helps stimulate the bowels, and a built in warm air dryer that gets you dry without needing to wipe with toilet paper. For added convenience and ease of use, the Cascade 3000 comes with an auto wash mode that initiates a standard wash and dry cycle at the touch of a button, which is perfect for quick cleansing or for users who feel overwhelmed navigating the remote. It's worth noting that the Cascade 3000 offers the longest auto wash/dry of any seat on the market, making it the best choice for thorough cleansing and drying at the touch of a button. The built-in LED nightlight illuminates the toilet bowl to make nighttime restroom trips safer and easier, and the automatic deodorizer gets rid of offensive bathroom odors by pulling the air from the bowl through a charcoal filter.
Remote Control
The Cascade 3000 comes with two remote options, so users can choose what suits their needs best. The large remote features a simple, easy-to-navigate layout with raised buttons that are helpful for visually impaired users, those who have difficulty with fine motor tasks, or anyone planning to use their feet to operate the remote. A small remote with flat buttons and a display screen is also available.
Second Place Pick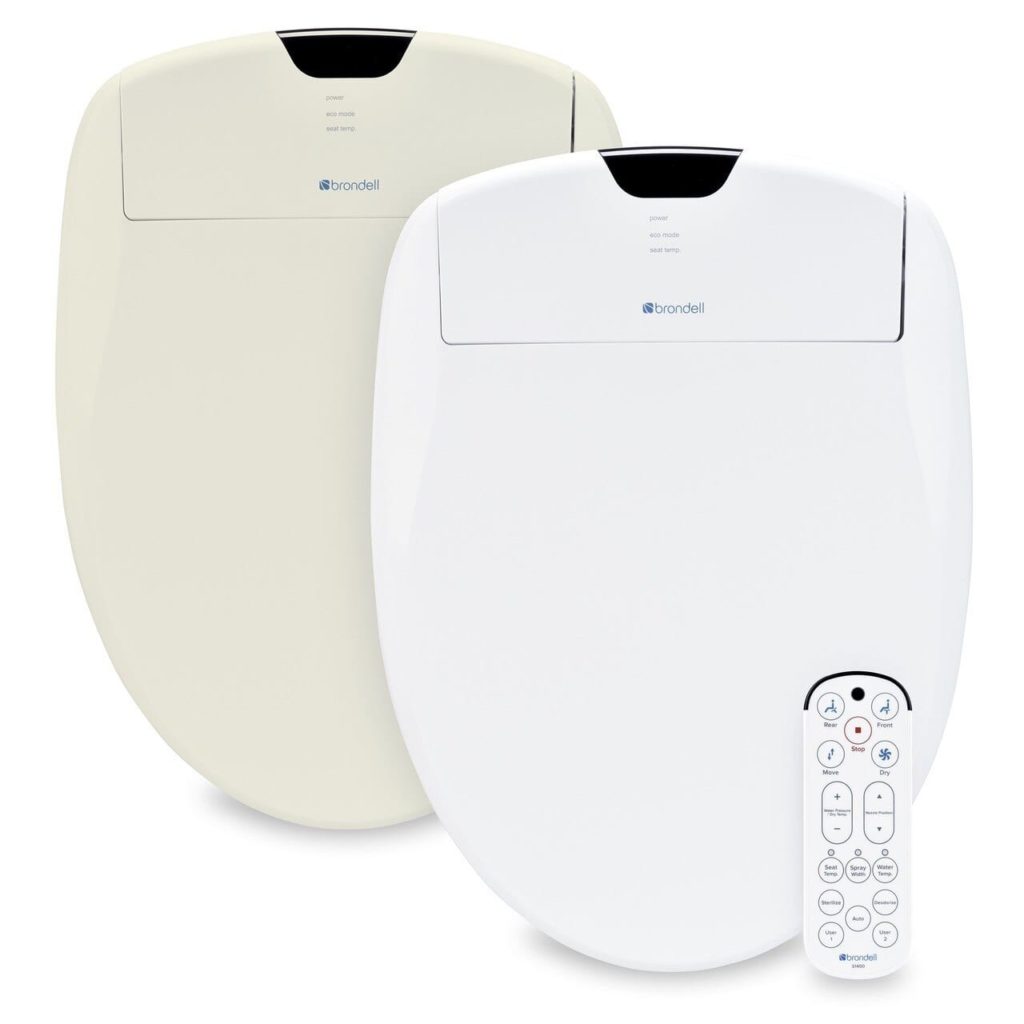 Brondell Swash 1400 Bidet Seat
Pros:
Nozzles extend further than many seats
Highly adjustable nozzles – 7 nozzle positions total
Adjustable spray width
Sittable lid
Nozzle sterilization
Round and elongated seat sizes
White and biscuit color options
Cons:
No auto opening lid
No enema wash
Lower weight limit of 330 pounds
You Might Choose This Seat If:
You've tried other seats in the past, and never felt the wash came forward enough
You'd like to adjust the width of the wash
You want a well laid out remote, but want all options visible at all times
Why We Recommend the Brondell Swash 1400
Classy and well designed, the Swash 1400 is a clear choice for our top recommended seats. Where this seat really shines is its nozzles. The Swash 1400's nozzles reach further forward than those on most other seats and offer a whopping 7 adjustments between the front most and rear positions. Because of this, you'll enjoy thorough cleansing with minimal body repositioning needed. Additionally, the Swash 1400's spray width is adjustable for extra wash coverage, and the remote is simple and easy to use. It also offers two user presets, which is great for homes where everyone likes different wash settings.
Third Place Pick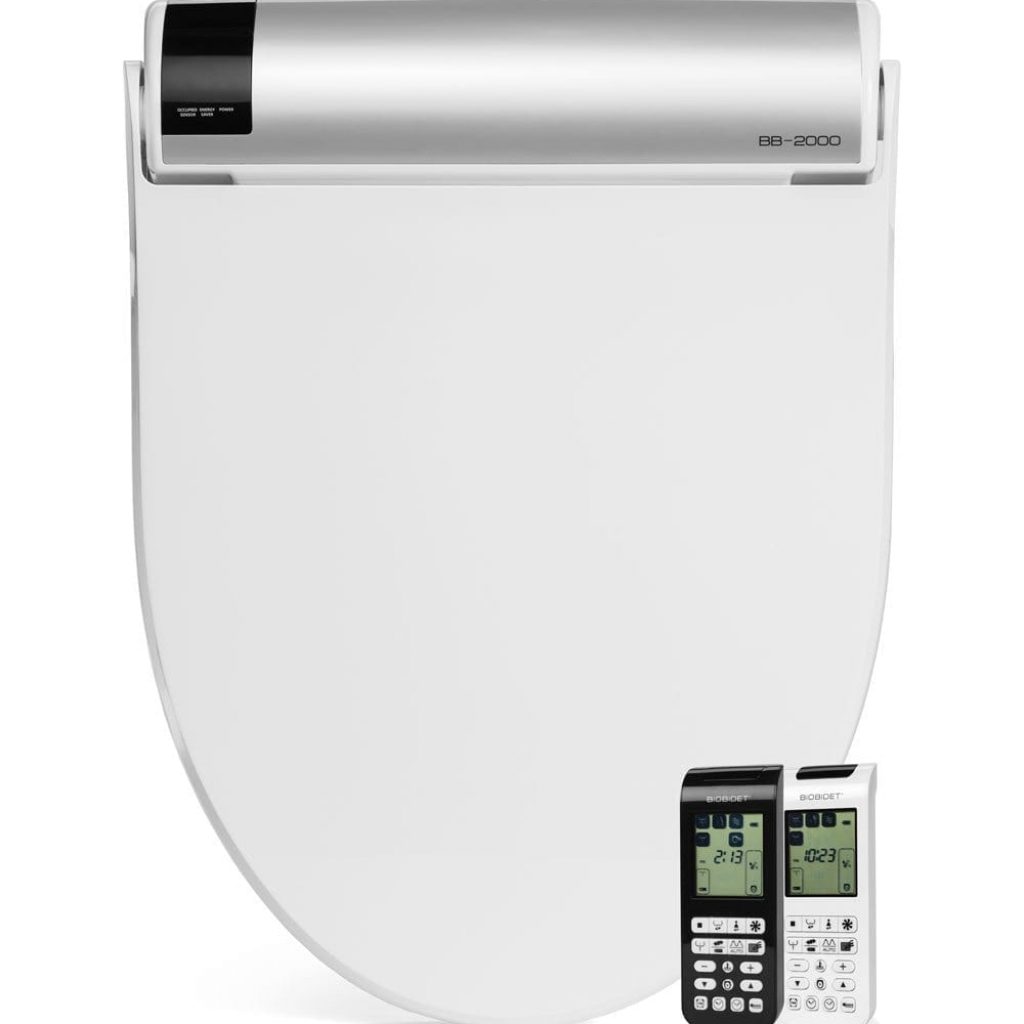 BB-2000 Bliss Bidet Seat
Pros:
Powerful enema wash utilizing "vortex" technology
High end hybrid water heater generates unlimited warm water
Supports up to 400 pounds
Removable nozzle tip
Comes in both elongated and round seat sizes
Cons:
No auto opening lid
No nozzle sterilization
You Might Choose This Seat If:
You suffer from constipation
You want Endless, consistent warm water
You're looking for great water flow and pressure
Why We Recommend the BB-2000
For years, the BB-2000 has been one of our most frequently recommended seats due to its powerful wash stream, sleek look and terrific warranty. Yet this is only a taste of what this seat has to offer. In addition to standard front and rear cleansing, it offers one of the most powerful and effective enema washes on the market. It also features an intuitive remote, a hybrid water heater that generates unlimited warm water, and nozzle tips that can be easily replaced at home for maximum convenience. If you're looking for a seat with a wide range of luxury features, and especially if you'd benefit from an enema wash, we recommend giving this seat serious consideration.
Fourth Place Pick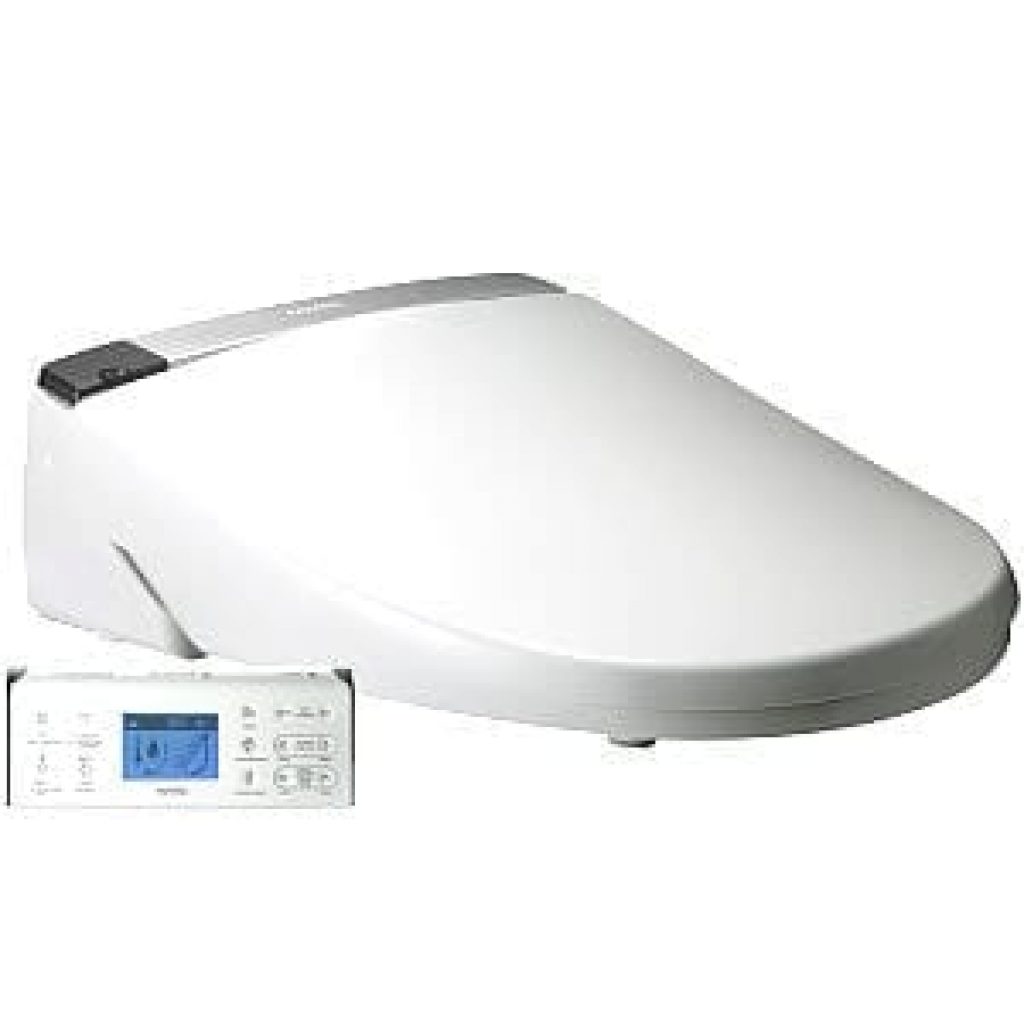 Kohler Novita BH-90 and BH-93
Pros:
Auto opening lid (can be turned on or off as desired)
Turbo wash – more powerful than the normal wash setting
Nozzle sterilization
Cons:
Complicated remote that can be tricky to use
No true enema wash
No user presets
You Might Choose This Seat If:
You like the idea of auto opening lid
You're looking for a wash with a bit more power (turbo mode)
Why We Recommend the Kohler Novita BH-90/93
One of the main draws to this seat is its auto opening lid. This feature not only offers a high level of convenience and hygiene but also wows guests from the moment they walk into your bathroom! It also offers a turbo wash option for when a little extra power is needed to get all the way clean. It's important to note that turbo washing is NOT the same as an enema wash. The turbo wash offers more power than a normal wash but it's still not as powerful or accurate as an enema wash. The turbo wash is designed to provide a more powerful cleanse, and that's it.
With these great features, some might ask why the Kohler Novita BH only makes it to fourth place. While this seat offers lots of fun luxury features, it also falls short in a few key places… First, it offers a complicated remote that confuses many owners for the first few months. The remote gets the job done, but it can feel a bit less intuitive than others in its class. It also doesn't offer user presets. When it's said and done, it's a great seat, but it's not quite as feature heavy as some of the others on this list.
Fifth Place Pick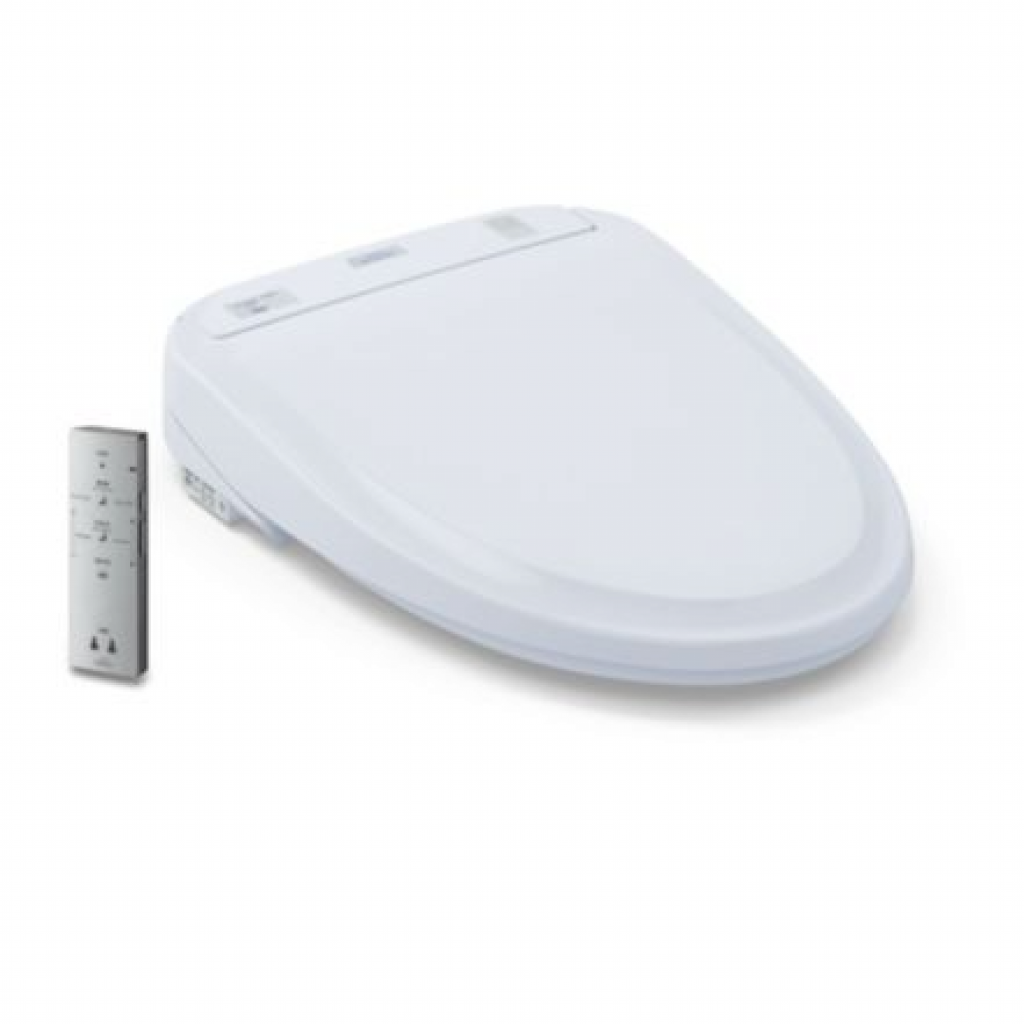 TOTO S350E WASHLET (Round Only) – Cotton White or Sedona Beige SKU: SW583
Pros:
Premisting
Auto opening
Nozzle sterilization
Slightly shorter in the back
Cons:
You pay a premium for the TOTO brand name
Only a 1 year warranty
Very expensive for repairs
No enema feature
Only available for round toilets
You Might Choose This Seat If:
You like the idea of premisting
You and auto opening lid
Your other fixtures are TOTO, and you want everything to "match"
Most people think TOTO and Kohler products rule the bidet seat world simply because they are well known brand names. While they are good units with a top notch design aesthetic and quality construction, the fact that they are brand name also means they are more expensive. This isn't always a positive, since the high price tag comes with a shorter warranty and more expensive repairs. To top that off, the TOTO S350e is not as feature heavy as the other seats on this list with one notable exception. It does offer premisting, a feature that sprays the bowl down before a bowel movement to help prevent waste from sticking. This feature is unique to TOTO and does give it an edge. Due to its price point (and the other cons listed above), this great feature is not enough to move it higher than 5th place on or top luxury seats list.
Want to see videos on bidets? Check our YouTube page: https://www.youtube.com/channel/UCGFgiGtj6beO3RNHykoZafA